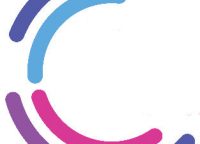 It's another HRB Christmas packed this year with programmes to entertain the patients and staff at Basingstoke and North Hampshire Hospital.
As usual, it all starts with The Great Christmas Cracker Dash which involves the HRB team running around the wards pulling crackers with the staff and giving them the opportunity to win tickets to see the local Christmas pantos. We'll be joined by Lucy Benjamin, Luke Roberts and Noel Brodie from Snow White and the Seven Dwarfs at the Anvil, and Jolyon Dixon from Beauty and the Beast at the Hexagon in Reading.
The team will be live from around the wards again on Christmas morning with Dave Sanger from 9am, Marilyn Price from 10 and Neil Ogden from 11.30, then from 1pm a very special guest presenter – Santa himself direct from his grotto!
Music on Demand request shows continue all the way through Christmas with plenty of opportunity for requests and we have lots of other festive entertainment to offer to.
Melisa Montagnon visits Odiham's Christmas Evening and talks to, amongst others, Team GB Bronze Medal winner Alex Danson whilst Neil Ogden and Paul Le Feuvre go to Alton's annual Yuletide Festival.
We'll have our regular Postcards from Spain and New Zealand, plus June Snowden in St Lucia and Mark Hopwood takes a trip on the trains of Mumbai. Paul Le Feuvre is in Switzerland talking to some local people and hearing some local music played live.
Amongst the best of the rest, we have documentaries profiling the likes of Genesis and Elvis, we celebrate the music of 50 Years of The Bee Gees in another chance to hear a tribute to Robin Gibb and we celebrate the music of Queen by talking to Brian May and Roger Taylor. There are also interviews with Sir Cliff Richard and Abba.
On New Year's Eve we will be on air live with a 20 hour special show as Richard Smith and his team return with The Big Broadcast. There will be competitions, requests and lots of great entertainment, and in an HRB first, Richard will be hosting some of the show live from his hot tub!
Finally starting on New Year's Eve, we will be counting down the top 150 Most Requested Artists of the 21st Century. The chart will continue throughout the week and finish with the top 100 in a 7 hour show from 10am on Sunday 6 January.
THE HIGHLIGHTS
Music On Demand
Throughout Christmas
We have request shows (Music on Demand) every day throughout Christmas. Patients can call on *800 free from their bedside phones and requests can also be made via the HRB website at www.hrbasingstoke.co.uk
The Sound Of Sunday Big Christmas Show
Sunday 16 December 12 – 5pm
The traditional start of the HRB Christmas schedule sees the HRB team dashing around the wards pulling Christmas crackers with the staff and patients and promoting the Christmas schedule. Local panto stars Jolyon Dixon, Lucy Benjamin, Luke Roberts and Noel Brodie will be joining in along with Clive and Nick from Hospital Radio Reading . Staff will be able to win tickets to see the local pantos and there'll be a competition for patients.
HRB Christmas Pantos
Throughout Christmas
They've been part of HRB at Christmas for over 20 years and they're back again. The five HRB Christmas pantos starring HRB past members can be heard at various times during the Christmas fortnight.
The A to Z of Christmas with Richard Smith
Sunday 16 December 6pm
17 – 21 December 7am
Christmas Eve 11am
Think of every Christmas song you can and you'll probably find just about all of them during Richard's special Christmas shows.
Christmas Comedy Hour
17 – 20 December 11am
4 compilations of classic Christmas comedy clips
The Christmas Quiz
21 – 22 December 9am
Carl Richards tests your knowledge of the Festive season
Totally 90s Christmas
22 December 5pm
Boxing Day 9am
Gary King looks back at the best of the Christmas music from the decade before last.
A to Z of the The Fab Four
22 December 7pm
To celebrate 50 years of The Beatles, Richard Smith plays some of their back catalogue in an A to Z kind of way.
Alan Minto
23 December 12pm
Former member Alan Minto returns to HRB for a one-off special as part of HRB's 40th anniversary celebrations.
HRB Out and About: Odiham's Christmas Evening
23 December 5.30pm
Melisa Montagnon talks to some of those taking part in this big festive event in Odiham.
A to Z of the The Rolling Stones with Richard Smith
23 December 2012 7pm
The back catalogue of 50 years of The Rolling Stones played in an A to Z kind of way.
Matt Monro's Christmas Box
23 December 9pm
Matt Monro's daughter Michelle presents this special show produced especially for hospital radio, which contains some of Matt's favourite festive songs.
The Wolfman Jack Radio Show
24 – 29 December 6am
New Years Eve 6am
Wolfman Jack is the most famous US radio personality of all time. He was immortalised in the movie 'American Graffiti' and was also the host of the long running NBC music series 'The Midnight Special'. Millions of people listened to him every night on radio for the howling sounds and great music he played.
When the Wolfman went to Rock & Roll Heaven in 1995, the tapes of all his shows had been locked in a vault and hidden away. Some months ago, those tapes were found, digitally remastered and started to appear on the radio all over again.
There was only one radio legend like Wolfman Jack and he's on HRB this Christmas throughout Christmas week.
Pick A Word Christmas Special
Christmas Eve 11am
Paul Le Feuvre presents a Christmas-themed edition of his regular show with lots of festive favourites and probably one or two you might not have heard for a while.
Chris Bounds – Music on Demand for Christmas Eve
Christmas Eve 1pm
Chris will be remembering the Christmas Number 1s from 1972 to 2011, as well as revealing who has reached the top spot this year. Plus Christmas Eve requests from around the hospital.
Christmas Totally 80s
Christmas Eve 5pm
Totally 80s comes to HRB for one week only with a special Christmas edition. Join Gary King and very special 80's guests for a Christmas Day version of the award winning show. He'll also be joined by special guests throughout the 2 hours with their favourite 1980's songs by request.
With Christmas songs and hits from the decade that brought us The Snowman, Aled Jones and the Domino Rally Action Alley, celebrate the 1980's at Christmas.
HRB Out and About: Yuletide in Alton 2012
Christmas Day 6pm
Neil Ogden and Paul Le Feuvre go to the annual festive event in Alton
Christmas Carol Service
As Christmas Eve turns to Christmas Day, HRB takes you to the Milborne Chapel in Northumberland to join Dave Nicholson for a carol service recorded especially for hospital radio listeners.
The A to Z of Your Traditional Christmas
Christmas Day 8am
An hour of more traditional Christmas music to celebrate the start of Christmas Day.
Christmas Morning Live
Christmas Day 9am – 1pm
Dave Sanger, Marilyn Price and Neil Ogden present a morning of requests and other festive features.
Christmas Day with Santa
Christmas Day 1 – 4pm
It's his busiest day of the year, but, for your entertainment on Christmas Afternoon, Santa Claus settles down in the grotto to give you an extended three hours of entertainment.
With un-adulterated Christmas songs, there is no-one better to spend three hours with on Christmas Day. Direct from his grotto there are games, jokes and interviews with the elves, Rudolph… and maybe even Mother Christmas too.
The Queen
It wouldn't be Christmas without Her Majesty's message to the Commonwealth on Christmas Day at 3pm.
Postcard From New Zealand
Christmas Eve 7pm
Andy McCormick is here on Christmas Eve to give listeners a taste of Christmas down under where the temperature is about 25 degrees and shorts on Christmas Day are normal!
Mark Hopwood's Indian Diary
Boxing Day 12pm
The story of an eventful week in Mumbai for HRB's Mark Hopwood.
Jeremy Miles & Dave Sanger – Boxing Day Music on Demand
Boxing Day 1pm & 8pm
Have a post-Christmas request with Jeremy on Boxing Day afternoon and Dave on Boxing Day evening.
Queen – We Will Rock You
Boxing Day 5pm (Part 1)
Boxing Day 7pm (Part 2)
It's hard to believe that its now over 20 years since the passing of vocalist Freddie Mercury, but in the past two decades the music of Queen has remained very much alive, and remains as fresh as it did decades ago.
In this two hour special original members Roger Taylor and Brian May talk about the making of some of their biggest hits including Radio Gaga, We Are The Champions, I Want To Break Free, Somebody To Love, Don't Stop Me Now and of course the blockbuster Bohemian Rhapsody.
Brian May also talks about the formation of the band, his first meeting with Freddie and the how the band's sound evolved over the years.
Packed with lots of great music and some great stories, this is the perfect 2 hour tribute to one of Britain's finest rock bands.
HRB Out and About
Another chance to hear some of the events HRB has covered in 2012 including the day the Olympic torch came through Basingstoke.
Andy McCormick's Big Slice of Kiwi V
27 December 1pm
The fifth collection of artists and groups from down under compiled from the feature on Andy's monthly show presented from Auckland.
Turn it On Again – The Genesis Story
27 December 4pm
28 december 4pm
Genesis are one of the most successful rock acts of recent times, this remarkable two part documentary explores the characters and the pulsating music that came from this most English of groups. Featuring interviews with members Peter Gabriel, Phil Collins, Steve Hackett, Mike Rutherford and Tony Banks revealing life inside the ranks also features comments from Daryl Stuermer, Ray Wilson and Chester Thompson.
Programme One explores the groups early years (1966 to 1975) hearing about their progressive rock triumphs pioneering stage theatrics and atmospheric music on the albums 'Foxtrot and 'Selling England By The Pound'. The programme hears lead singer Peter Gabriel explaining his departure after the release of the concept album 'The Lamb Lies Down on Broadway. The programme culminates with band returning to the studio as a quartet and the release of their Trick of the Tail' a surprisingly up beat album which confounded critics and confirmed Genesis's long term future.
Programme Two – We continue to hear how Genesis recorded their multi platinum selling albums, 'Duke', 'Abacab' and 'Invisible Touch' growing into one of the great stadium rock bands of the 90's. The band's comment about Phil Collins all conquering solo career and its impact inside the ranks. We hear about Collins departure and the recruitment of Stilskin front man Ray. Part two culminates with how Phil Collins, Tony Banks and Mike Rutherford reformed for their European and American tour of 2007.
The History of Superman
28 December 9am
He's one of the world's most popular superheroes and has been around since the 1930s. This special documentary tells the story of Superman back from the beginnings of the comic and the radio series up to the big films of the 70s and 80s.
Paul Le Feuvre's Switzerland Diary
28 December 10am
Paul is a regular visitor to Switzerland. This special show talks to some of the locals and finds out more about what life is like in the country.
?
80,000 Requests and Counting
28 December 5pm
HRB has now played over 80,000 requests. This special show plays some of the previous "milestone" requests – the 1st, 1000th, 5000th etc. right up to number 80,000 a few weeks ago, including contributions from some of those who played them originally.
Matt's Kind of Music
29 December 2pm
A hospital radio special in which Matt's daughter Michelle remembers the music of her father.
Max Bygraves – a Live Wire Special
29 December 7pm
Broadcast as a tribute to the entertainer who died earlier this year.
Top 40 Most Requested of the year 2012
30 December 12pm
Neil Ogden presents the annual chart compiled from requests collected at Basingstoke and North Hants Hospital in 2012.
Time To Celebrate – 40 years of Hospital radio In Basingstoke
30 December 7pm
It was an afternoon to remember back in April, and this is another chance to hear our live anniversary celebrations when current and past members of the station got together to celebrate. The afternoon was hosted by Christine Rowley, Steve Fox, Chris Fox and Dave Leonard
HRB Out and About: The Basingstoke Half Marathon 2012
30 December 3pm
Another chance to hear HRB's coverage of one of Basingstoke's biggest events of the year. HRB presenters talked to some of those taking part and covered the main parts of the event.
Elvis – The Vegas Years
4 January 2012 10pm
Elvis, The Las Vegas Years' confirmation for an hour that Elvis, has not left the building!
As we hear, Presley's manager, Col. Tom Parker, was planning The King's return to live concerts with a series of shows at the International Hotel in Las Vegas in the summer of 1969. We join the rehearsals with comments from lead guitarist James Burton and legendary Presley road manager Joe Espisito. Elvis assembled a new live band for his first Las Vegas concerts. Key group members talk us through the set and the mood within the Presley camp with comments from vocal singers Myra Smith and Estelle Brown.
Presley completed his four week stint on 28th August 1969, when Elvis returned, January 1970 for his winter season, his entourage made a considerable impact, on life at the Hilton International Hotel. Valet Lonnie Pope and bell boy Dan Hakata relive their experiences of serving the king. They explain the routine in his 30th floor suite, Elvis would sit at the piano sing the ol' gospel songs of his childhood. Tony Brown played piano in Vegas on stage but at night would be in the suite singing with the King. Jerry Schilling one of Presley's inner circle and Memphis Mafia talks us through the events surrounding Presley's Las Vegas life style.
Of course the programme explores Presley's use of prescription drugs and his escalating weight. Group members talk about Elvis's personal problems and how it affected life on stage and off. Grappling with his weight and personal problems it was while preparing to play yet another series of concerts in August 1977, the Presley heart gave up in the bathroom of Graceland.
Over thirty years later Elvis is an iconic figure, but his presence can still be felt on the streets of Las Vegas, in the bars and in the showrooms. It would be fair to say the King Of Rock N Roll changed the way we see the city.
Chris Mears – Local London 2012 Olympian
New Years Eve 9am
Another chance to hear Neil Ogden talking to local diver Chris Mears about his memories of a great sporting summer.
Review of the Year 2012
New Year's Eve 9.30am
Chris Fox looks back at the stories and events from the last 12 months both locally and nationally.
HRB's Top 150 Most Requested Artists of the 21st Century
A chart compiled from requests collected by HRB since January 2000. It will start at number 150 on New Year's Eve and continue throughout the week before former members Sarah Beattie, Steve Fox and David Blower join Neil Ogden and Mark Hopwood to count down the top 100 on Sunday 6 January and play the number 1 just before 5pm on that day.
The Big Broadcast
New Year's Eve 4pm
Richard Smith hosts a 20 hour live show from 4pm on New Year's Eve with requests, competitions and lots of great music.
Stayin' Alive – 50 Years of The Bee Gees
New Year's Day 9pm
The BEE GEES were one of the most consistent hit-making groups of all time, with worldwide sales of over 220 million records. They also scored a string of hits as writers and producers for a wide range of leading artists.
In this one hour special BARRY and ROBIN GIBB talk candidly about their illustrious career, starting with their days as youngsters in Manchester in 1950's, their rise to success in Australia in the 1960's and finally their worldwide stardom thanks to the soundtrack to the hit movie 'Saturday Night Fever' in the 1970's.