Ed Sheeran is HRB's Number One of the Year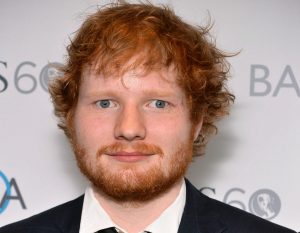 The chart has just been announced live on the air with last year's number one Elvis Presley moving down to number two.
The chart is not quite complete as the data used to compile it only goes up to the end of November. The updated chart will appear on our website early in January.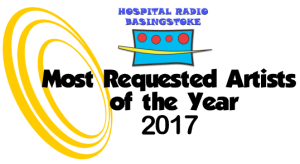 40 (12) MILLER, GLENN
39 (36) SIMON AND GARFUNKEL
38 NEW STATUS QUO
37 NEW MARLEY, BOB
36 NEW RAG 'N' BONE MAN
35 NEW ADAMS, BRYAN
34 (31) BEE GEES
33 (34) EAGLES, THE
32 (NEW) FLEETWOOD MAC
31 (30) MEATLOAF
30 (15) HOUSTON, WHITNEY
29 (NEW) DIRE STRAITS
28 (16) JONES, TOM
27 (32) WILLIAMS, DON
26 (11) PINK FLOYD
25 (35) WONDER, STEVIE
24 (21) ORBISON, ROY
23 (38) LYNN, VERA
22 NEW MICHAEL, GEORGE
21 (25) JOHN, ELTON
20 (10) O'DONNELL, DANIEL
19 (19) CASH, JOHNNY
18 (17) COLDPLAY
17 (27) CROSBY, BING
16 (07) REEVES, JIM
15 NEW JACKSON, MICHAEL
14 NEW TAKE THAT
13 (09) STEWART, ROD
12 (22) DIAMOND, NEIL
11 NEW LITTLE MIX
10 (13) ROLLING STONES, THE
09 (14) RICHARD, CLIFF
08 (18) PARTON, DOLLY
07 (03) ADELE
06 (05) ABBA
05 (04) BEATLES
04 (02)SINATRA, FRANK
03 (06) QUEEN
02 (01)PRESLEY, ELVIS
01NEW SHEERAN, ED
Read our Magazine