Listen Right Now
Postcard from New Zealand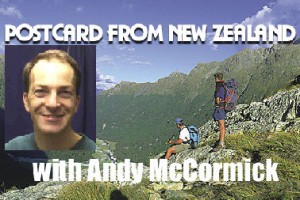 Former HRB member Andy McCormick left to return to New Zealand but was back on Christmas Day 2006 presenting from the other side of the world.
Later in 2007, Postcard from New Zealand made its regular debut and has been a regular part of HRB ever since.
You'll hear news of what's happening down under and a regular feature where Andy plays some of the most popular artists and groups from New Zealand in The Slice of Kiwi. Every so often that feature has been known to be expanded into a two hour special show.
You can hear Andy's Postcard from New Zealand on the last Sunday of every month.