HRB On Show 5 November 2017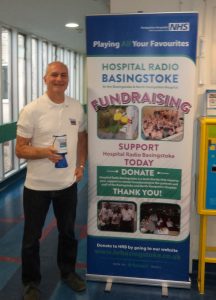 Thanks to everyone who came and met our team at the front of the hospital at the weekend. Our HRB On Show event raised a fantastic £128 and we collected quite a few requests too.
We will be out and about at Sainsbury's in Tadley on Saturday 2 December – do come and see us and find out more about your local hospital radio station.
Read our Magazine