HRB On Show at Sainsbury's in Basingstoke – 3 September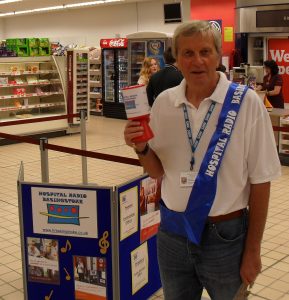 Thanks to everyone who came and saw HRB's members at Sainsbury's in The Malls in Basingstoke. Neil Ogden, Rosemary Kershaw, Roger Scott, Mark Winwood and Julie Graham spoke to lots of customers and collected lots of money too. A total will be announced shortly.
HRB On Show will be back at the hospital on 18 September and then at Sainsbury's in Tadley on 2 October before taking over two locations in Festival Place in Basingstoke on 15 October.
Read our Magazine