It may only be September but plans are well underway for the end of the year.
Richard Smith and his team have announced that the 2018 Big Broadcast will run for 42 hours, starting at 6pm on Sunday 30 December.
The show was heard on over 40 hospital radio stations last year and has become a regular and popular part of New Year's Eve on stations across the country.
There will be plenty of opportunities for listeners to get involved and plenty of entertainment which will also be provided by some of those stations taking the show.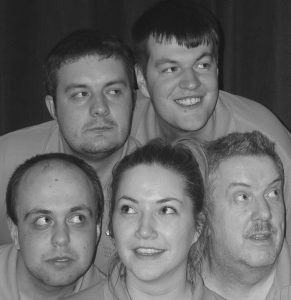 More details will be announced in the coming weeks and you can find more information at the show's website www.thebigbroadcast.co.uk.
So get ready to join Jonathan Sawyer, Oliver Stables, Ruth Stapleton, Matthew Rolland along with Richard Smith from 6pm on 30 December.