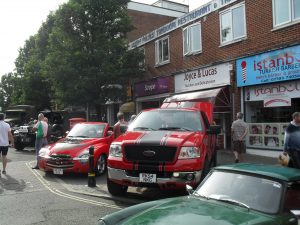 HRB will be returning to one of Alton's biggest events of the year later this month as the Alton Classic Car Show comes to the town centre of Alton once again.
Hundreds of classic cars and other vehicles will be lining the streets along with a day of entertainment in the market square.
Presenter Neil Ogden will be recording an edition of The Sound of Sunday at the event for broadcast later this year. He'll be talking to some of the owners and others taking part. HRB has been regularly attending this event for many years.
The Alton Herald Classic Car show is in the town centre of Alton on Saturday 22 September.