Sainsburys Winner 6 December 2015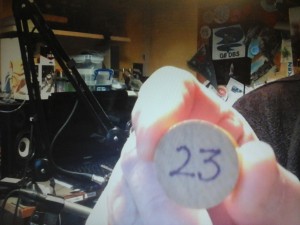 Another Sainsbury's winner has been chosen and this weekend, rhe lucky number pulled out of Paul Le Feuvre's bag of balls was number 23. The winner was Lynnette who was on D1 and she wins a Sainsbury's goody bag.
The next draw will be part of The Sound of Sunday Big Christmas Show next Sunday just after 3.30pm.
Read our Magazine