Encouraging The Benefits of Walking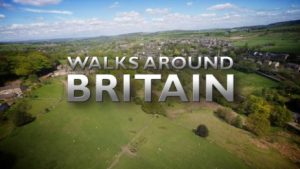 Many of us have discovered walking over the last year as our exercise to get us out of the house during lockdown. Encouraging the benefits of walking has been at the heart of the Walks Around Britain TV and podcast series for over a decade and now the highlights of some of those programmes will feature in the coming weeks on HRB.
The presenter of the Walks Around Britain podcast is Andrew White – one of the country's leading authorities on walking. He set up Walks Around Britain as a website in 2009, and the brand has since developed into the largest Twitter account for British walking, a podcast and a TV series watched by over 50 million viewers since it started in 2016. Andrew not only presents the podcast, but he also is the lead presenter and producer of the Walks Around Britain TV series too.
He is an Ordnance Survey #GetOutside Champion, inspiring more people to get outside and discover walking.
Information about the series can be found at www.walksaroundbritain.co.uk and the best of the podcasts can be heard in the coming months on HRB starting on 7 March at 12pm.