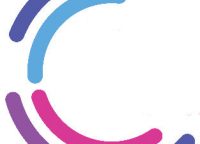 If you have any problems listening to us online, please read the information below for some help. If you still can't listen and believe there is some technical issue, please email engineering@hrbasingstoke.co.uk.
How do I listen online?
Using a web browser, simply click Listen Live, which is at the right hand side of every page on this website. A new browser window will then open which means you can continue looking at our website or using your computer whilst you listen.
What do I need to listen on my computer?
All you need are the latest updates to your web browser.
I can't hear anything…
Check the volume in the player is turned up and not muted, and that your speakers are connected and switched on.
The stream keeps stopping and restarting…
If you have a slow or busy internet connection this may well be an issue. Our stream is configured to be the best balance of quality and connection speed required. Some ISPs apply 'traffic shaping' which restricts the speed of certain services too. We recommend finding an ISP that does not apply traffic shaping.
The stream appears to have stopped working, it normally works fine for me so it must be your end…
If your machine and internet connection are all working normally and you think there might be a problem with our streaming systems, we would be grateful of an email to the address above. We do monitor our systems but we are all volunteers so it may take a while to notice/correct any fault.
How do I listen on my internet radio / wireless media player?
We have been trying over the last few months to get our internet feed listed by as many internet radio systems as possible. As there are so many different makes and models of internet media players, it's impossible to detail the instructions for all of them here. Many manufacturers maintain their own list of online radio station feeds that their devices use; they are responsible for keeping the list up to date. If you are using a manufacturer's list and our feed isn't working, please contact them.
If they advise that we need to contact them to add our stream to their systems we will be happy to do so.
Many internet radios and other devices will allow you to input the direct stream URL in order to connect. If your device allows that, the URL you need is: