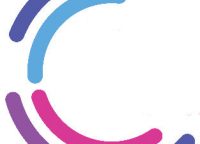 HRB was out and about at a Teddy Bear's Picnic held in Haslemere by the Haslemere Community First Responders and also supported by Radio Lion of the Royal Surrey Hospital in Guildford. Events included a Teddy Bear Parachute Jump during which the HRB teddy (named Ted) beat the Radio Lion teddy back down to firm ground to cheers from onlookers!
24 JULY 2011
HRB took part in the 2011 Rooskdown Fete with Dave Warren running the coconut Shy stall. The sunshine brought out the crowds and the afternoon was a big success.
The great British weather intervened in the HRB Watercress Line day meaning that we couldn't run quite the event we wanted to. There was though a behind the scenes tour of Ropley station and a ride on the train for presenters Neil Ogden, Paul Le Feuvre and Paul Turner, the results of which will be on air soon.
The station went silent at the end of July and has been broadcasting a selection of music non-stop since the end of August, but at 12 noon on 12 October, the first live show from the station's brand new studio was broadcast. Presenter Neil Ogden was joined by Harry Robinson, Marilyn Price, Rosemary Kershaw and Dave Leonard along with honorary member Steve Fox and a photographer from the Basingstoke Gazette. Vernon Pearce also joined in on the phone all the way from Spain!
HRB joined in all the fun of the Basingstoke and North Hants Hospital Staff Fun Day held on 6 September 2008 as part of the NHS60 celebrations and as a way of the trust saying thank you to its staff.
On June 28 2008, HRB was out and about in Alton once again for the Jane Austen Fashion Through the Ages day, which consisted of a craft fayre and fashion show hosted by HRB's own Paul LeFeuvre.
HRB entered a team at the annual Lions Swimarathon in March 2008. Steph Weston, Jeanette Campbell, Andy K, Sarah Beattie and Neil Ogden swam 29 laps (1 lap = 2 x 25m lengths) in half an hour.