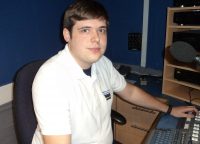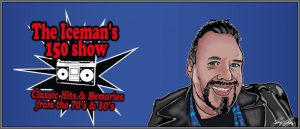 There's a new sound of Saturday nights coming to HRB in May as The Iceman's 150 Show hist the airwaves of HRB.
The show is described as what you get when you put the music and nostalgia from the greatest decades in music together, the 70's and 80's!
The Iceman – The last man standing in the world of Throwback Radio Personalities! The Iceman has been compared to the modern day Wolfman Jack by the contemporaries of the Wolfman, and also the radio industry. Hear your favourite artists telling the story behind their biggest hits and more! You will definitely hear music that will bring back great memories.
There's also The Movie Theme of the week, The Iceman throws out his weekly zany question to the listeners and plays their responses, The TV Theme of the week, The number one hits to the one hit wonders with everything in between plus lots more! Hosted by the last man standing in the world of throwback radio personalities.
HRB has joined radio stations around the world to bring you this brand new show. Hear it on a Saturday evening at 7 from May 11.