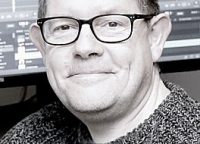 Elvis Preseley has been revealed as HRB;s most requested artists of the year.
For the second year running, he got the most requests of any artist or group played on HRB during the year, with Queen in second and the Beatles going up to 3. Ed Sheeran was number 1 two years ago but has now slipped to 4 with Abba completing the top 5.
The top 40 was revealed in a special show on Friday 27 December with all HRB's request data helping to compile the National Hospital Radio Request Chart which will be heard on HRB in January.
The full chart for requests to the end of November was:
40 (31) WILLIAMS, PHARRELL
39 (NEW) ADAMS, BRYAN
38 (NEW) DE BURGH, CHRIS
37 (40) BON JOVI
36 (38) GAYE, MARVIN
35 (32) SIMON AND GARFUNKEL
34 (22) MARLEY, BOB
33 (NEW) WONDER, STEVIE
32 (NEW) COLLINS, PHIL
31 (NEW) MILLER, GLENN
30 (25) MOZART
29 (18) JONES, TOM
28 (15) PINK FLOYD
27 (17) ADELE
26 (35) BOWIE, DAVID
25 (24) BUBLE, MICHAEL
24 (26) MEATLOAF
23 (NEW) TAKE THAT
22 (08) DIAMOND, NEIL
21 (30) DIRE STRAITS
20 (NEW) EZRA, GEORGE
19 (14) HOUSTON, WHITNEY
18 (NEW) ORBISON, ROY
17 (21) TURNER, TINA
16 (13) O'DONNELL, DANIEL
15 (33) FLEETWOOD MAC
14 (11) PARTON, DOLLY
13 (09) RICHARD, CLIFF
12 (34) COLE, NAT KING
11 (19) ROLLING STONES, THE
10 (29) REEVES, JIM
09 (12) CASH, JOHNNY
08 (10) JOHN, ELTON
07 (07) STEWART, ROD
06 (06) SINATRA, FRANK
05 (04) ABBA
04 (02) SHEERAN, ED
03 (05) BEATLES
02 (03) QUEEN
01 (01) PRESLEY, ELVIS