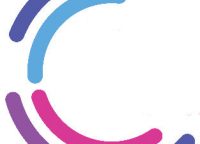 HRB's main audience is on the wards of the hospital.
Patients can tune into the station free of charge on their bedside terminals. It is neccessary to register first, but there is NO CHARGE to do this or listen to the radio.
You will be prompted to register a terminal when you try and "login" with the button in the top right hand corner of the screen. You will be prompted for your name and date of birth. You will be using your Hospedia terminal to order your meals so you will need to do this at some point but a member of staff should be able to help you.
Once you are logged in, press the "Entertainment" button and then "Radio". HRB should be the station that appears automatically. If not, use the arrows either side of the station name to go through the channels until you find it.
The arrows on the right hand side are the volume controls.
If the name of the stations and these controls disappear from the screen, you need to press the bottom right hand button on the screen next to "main menu" to get it back.
You will need headphones to listen to us. Ask a member of staff for a pair or watch out for one of us when we visit to collect your request.
In many areas of the hospital you can listen on the loud speaker (unplug your headphones), but be aware that the speakers get switched off automatically at 9pm. You will need headphones after that time.
HRB also broadcasts online via this website and the TuneIn app. See our page "Listen Online" for more information about hearing the station via the internet.