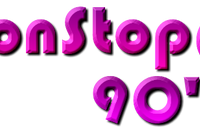 MUSIC ON DEMAND
Hospital Radio Basingstoke is all about requests – our Music on Demand shows are every weekday evening and during the day at weekends.
You can request one (or more) songs for yourself or someone you know who is in hospital by using the form below.
Or you can't think of a song, why not have a lucky dip into the library. Just choose a number between 1 and 11800 and we'll play the song that relates to that number in our music library. It could be absolutely anything!
Please note that we do not play requests for anyone listening outside the hospital online, but please feel free to request a song for anyone you know in hospital and we'll give you a mention too!
The times of our request shows can vary, so please check on our schedule pages that the time that you wish to select below is a request show this week. Request shows are referred to as Music on Demand.
Due to COVID-19, restrictions, our programme schedule is changing more often than usual and many of our shows are not live, so please give us as much notice as possible if you would like a request.
If you request a song to be played at a time that is not live this week, it will be played during the next available request show time.
Not all wards have Hospedia terminals but we are available online and the hospital does have free wifi available in most areas.
And if you are requesting a song for someone you know in hospital, don't forget you can tune in online and listen too!
(For reasons of patient confidentiality, we only read out the first names of anyone who we play requests for)