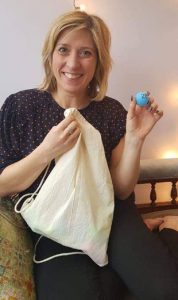 The first winner of the new weekly prize draw supported by Morrisons in Basingstoke has been chosen live on air on Sunday afternoon (27 January).
Every weekend for 13 weeks, every patient who has a request will be given a number, which will relate to a number in the all new bag of balls. Draw master Mel Montagnon will pick the winner at around 2.40 each Sunday afternoon and the person who has that number will win the goody bag donated by Morrisons.
The first winner was number 28, which belonged to Paul, a patient in The Firs.
There'll be another draw next weekend.