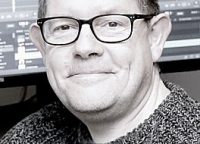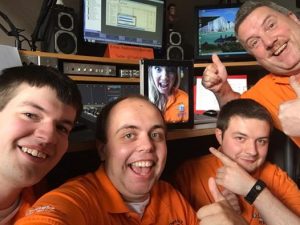 At the end of April, HRB will be one of over 30 hospital radio stations around the UK and Ireland to join together for another Big Broadcast.
The show,, which for the last few years has been a fixture of New Year's Eve, returns for 48 hours over the May Day bank holiday weekend from 6pm on 29 April until 6pm on 1 May and promises an impressive line-up of requests, live music, special guests, bingo on the radio and the opportunity for some of the participating stations to broadcast an hour's show themselves from their own studio.
HRB wil be one of those stations with an hour of Neil Ogden's Sound of Sunday on the air from 2 – 3pm on the Sunday afternoon playing 60 minutes of 80s music.
HRB will also be one of the stations playing national radio bingo on the Sunday evening with patients around the wards at Basingstoke and North Hants Hospital. There will also be plenty of opportunity to have requests played too throughout the show.
The whole show will be hosted by Richard Smith and his team from his studio in Lancashire.
The Big Broadcast 6pm Saturday 29 April live for 48 hours