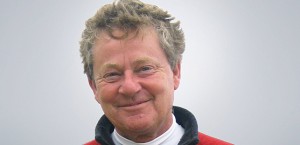 HRB is delighted to be able to broadcast Health Today Radio.
In each one-hour programme, Dominic Arkwright chats with experts and celebrities about various health and lifestyle topics. He'll listen to personal stories of individuals dealing with a condition they, or a family member or friend, have, and there is a regular feature about the unsung heroes of the NHS, plus many practical lifestyle tips.
Health Today Radio is produced for NHS Choices by The Sound Doctor. Dominic Arkwright, founder of The Sound Doctor, has more than 20 years' experience as a BBC reporter, mostly with the Today Programme. Most recently, he presented the quirky discussion programme Off the Page and The Call, both on Radio 4. He set up The Sound Doctor to help patients better self-manage long-term conditions.
Health Today Radio can be heard on HRB twice a month on Sunday mornings at 11am.