Health Tooday Radio; Sunday 18 October 11am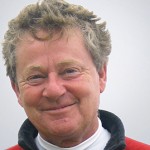 Health Today Radio is produced by NHS Choices and presented by Dominic Arkwright and covers health related topics. The programme can be heard on HRB on a Sunday morning twice a month.
Today at 11:
Pressures on A&E departments
We speak to members of the urgent and emergency care team at the University College London Hospital who deal with 450 patients a day. Hear what challenges the team face on a daily basis and why patients visiting A&E when it is not a genuine emergency put unnecessary pressures on the system. Learn what alternatives are available to you.
Learn more about urgent and emergency care services.
Age-related cataracts
Dr Alexander Ionides is a consultant at Moorfields Eye Hospital in London. In programme 24 he talked about age-related macular degeneration. In this programme he describes how to manage a cataract. Cataracts are cloudy patches that develop in the lens of your eye and can cause blurred or misty vision. They are very common. Dr Ionides explains how to spot the signs of a cataract, possible progression and when surgery is an appropriate course of action.
Anaesthesia
Anaesthetics are used during tests and surgical procedures to numb sensation in certain areas of the body or induce sleep. This prevents pain and discomfort, and enables a wide range of medical procedures to be carried out. Dominic Arkwright speaks to two anaesthetists from the University College London Hospital who explain how general anaesthesia is performed, why you should fast before an anaesthetic and other things that could interfere with your anaesthesia. Also find out how to recover from anaesthesia.
Obesity
Obesity affects around one in every four adults and around one in every five children aged 10 to 11 in the UK. Professor David Haslam is the Chair of the National Obesity Forum. He talks about the effects obesity can have on a person, such as heart disease and diabetes, but also mental health problems such as depression. He also describes the associated costs to the NHS.
Dominick Arkwright also talks to Jane Wardle, Professor of Clinical Psychology at University College London who explores how our genes affect people's ability to deal with their diet. She gives some practical advice on how to organise yourself and avoid snacking by setting yourself rules in terms of food intake and portion size.
Wiggly Worm – no child hungry
Wiggly Worm is a charity that works to improve health, well-being and self-esteem amongst the vulnerable, disadvantaged or seldom heard. Hear how volunteers, parents and children respond to the scheme and how it changes the way they think about new foods or cooking from scratch.