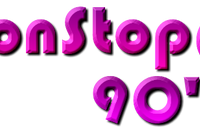 Music On Demand
Throughout Christmas
We have request shows (Music on Demand) throughout Christmas. Patients can call on *800 free from their bedside phones, staff can call extension 3 5 2 1 and requests can also be made via the HRB website at www.hrbasingstoke.co.uk
The Sound Of Sunday Big Christmas Show
Sunday 13 December 12 – 6pm
The traditional start of the HRB Christmas schedule with the Great Christmas Cracker Dash, competitions, special guests and surprises. Join Neil Ogden for 6 hours of festive fun and surprises.
My World of Musicals
Sunday 13 December 8pm
June Barratt plays music from her favourite musical productions.
The Christmas Quiz
Friday 18 December 11am
Saturday 19 December 11am
Carl Richards tests your knowledge of the Festive season in this two part Christmas quiz show you can play along with.