HRB Programme Highlights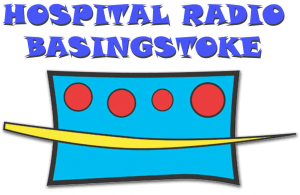 We have some special shows coming up over the coming weeks on HRB. We will be covering some more local events, travelling to the Channel Islands and featuring an up and coming country music singer and Basingstoke's Ladies Choir performing live. Here is some of what we have to offer.
MONDAY 30 MAY 11am North Hants Medical Fund Bed Push – Highlights of our live coverage of this hospital based event from last month
MONDAY 30 MAY 12pm Bank Holiday Music on Demand – John McKay and Elliot Moyle play the requests for Bank Holiday Monday afternoon.
SUNDAY 5 JUNE 10am Out and About at the Popley Festival 2016 – Roger Scott samples the sights and sounds of this popular local event.
SUNDAY 5 JUNE 3pm Neil Ogden's Sound of Sunday Goes to Guernsey – The show goes to a hospital radio event at the Peninsula Hotel in Guernsey, tours some of the island's sights, finds out more about Liberation Day and talks to local radio presenter Richard Harding and Chairman of Jubilee Hospital Radio Barry Bartlett.
SUNDAY 5 JUNE 7pm Sound of Country Special featuring Danni Nicholls – Vernon Pearce introduces a special edition of the show featuring the music of and an interview with new country music singer Danni Nicholls. She also performs live for HRb too.
MONDAY 6 JUNE 1pm Neil Ogden's Sound of Sunday at Queen Elizabeth Olympic Park – Highlights of the 1000th show that was originally broadcast live from the home of LOndon 2012 in March
MONDAY 6 JUNE 2pm Community Matters – Christine Rowley marks National Volunteers Week by talking to some of those who volunteer their time at St Michael's Hospice
SATURDAY 11 JUNE 8pm Basingstoke Ladcies Choir In Concert – Vernon Pearce introduces a special concert featuring the Basingstoke Ladies Choir performing with the Costa Blanca Male Voice Choir.
SUNDAY 12 JUNE 4pm Music on Demand for two local care homes – The residents of Basingsfield Court and Ashley House Care Homes get to choose the music.
SUNDAY 17 JULY Time to be confirmed Out and About LIVE at the Alton Bus Rally and Running Day – Elliot Moyle and Payge Aitchinson broadcast live from this popular annual Alton event, one of the biggest of its kind in
Hampshire.
SUNDAY 31 JULY 2.30pm Neil Ogden's Sound of Sunday at the Froyle Fete – The show goes out on the road again at this annual village fete, which this year is being held for the 70th year. Live music, the dog show, the plant and flower show and plenty more form part of this popular village event.