HRB Wins GOLD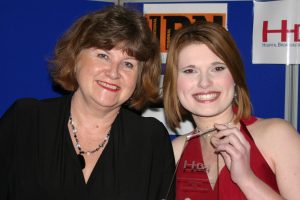 HRB has won an award and come in the top 5 of another at the National Hospital Radio Awards 2008.
The ceremony was held in Leeds on 29 March, and HRB was shortlisted in two categories, Special Event and Station of the Year.
In the Special Event category, HRB entered a compilation of its coverage of Yuletide in Alton 2006 and was pleased to walk off with the Gold award. The judges said that HRB had "we achieved the ultimate aim of taking the event to the listener and even featured a motorcycling santa!"
In the Station of The Year category, the station was nominated for the 5th time in 6 years but this year did better than ever, being Highly Commended as one of the top 5.
The awards are held every year at the start of National Hospital Broadcasting Week and this year was the best result ever achieved by the station.