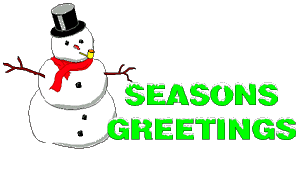 We are pleased to present HRB's Christmas programme schedules for 2016.
Christmas Crackers, Requests, Christmas pantos, competitions, special guests plus Stephen Fry, Nicholas Parsons, Led Zeppelin, Genesis and Queen. They are all part of HRB's line-up for Christmas and New 2016.
The special programmes start on December 11th with Neil Ogden's 6 hour live Sound of Sunday Christmas Show featuring the Great Christmas Cracker Dash, special guests and lots of festive fun as well requests from patients and staff.
There will be live request shows throughout the holiday period, including Christmas Day and Boxing Day, making sure that HRB continues to play the music our listeners want to hear.
Music on Demand on Christmas Eve will be presented by John Mckay, Dave Leonard and Dave Sanger whilst on Christmas Morning, Sarah Beattie will be playing requests for the children's ward, with John McKay taking care of Music on Demand for Boxing Day.
As well as request shows, there are plenty of other programmes of interest. The surviving members of Led Zeppelin talk about the new music they have been making and there are interviews with Phil Collins and the rest of Genesis who reflect on their musical success in The Genesis Story.
Bobby Darin, The Beach Boys and Queen all feature in other documentaries, and Matt Monro's daughter Michelle plays some of her father's favourite music in two hospital radio specials.
Stephen Fry and Nicholas Parsons star in radio plays and there is an hour-long interview with Nicholas Parsons who talks about his career.
There is also an interview with Mary Tamm, who played the original Romana in Doctor Who alongside Tom Baker. This was recorded shortly before she sadly passed away in 2012.
Big Ben will signal the start of the new year in the middle of An A to Z of Pop New Year's Eve special and on New Year's Day the shortlists will be announced for the 2017 National Hospital Radio Awards. How many of HRB's 8 entries will be nominated this year? Will last year's magnificent 7 be beaten?
On New Year's Day, founder of Silverline Dame Esther Rantzen will be in conversation with one of the charity's most well known volunteers – Bob Lowe and Bob will join Neil Ogden on 11 December to talk about Silverline.
THE HIGHLIGHTS
Music On Demand
Throughout Christmas
We have request shows (Music on Demand) throughout Christmas. Patients can call on *800 free from their bedside phones, staff can call extension 3 5 2 1 and requests can also be made via the HRB website at www.hrbasingstoke.co.uk
The Sound Of Sunday Big Christmas Show
Sunday 11 December 12 – 6pm
The traditional start of the HRB Christmas schedule with the Great Christmas Cracker Dash, competitions, special guests and surprises.
There's Bob Lowe and Dame Esther Rantzen from Silverline, The Tadley Band recorded live, the casts of the pantos at the Corn Exchange in Newbury and The Anvil in Basingstoke, Team GB Gold Medalist Chris Mears and Saturday morning TV legends Trev and Simon, plus crackers, jokes and instant requests, we'll send one member of staff and their family to see Sleeping Beauty at the Anvil and Hospital Radio reading will join us to choose the Sainsbury's draw winner.
Join Neil Ogden for 6 hours of festive fun and surprises.
Looking Back with Terry Firth
December 1988 – 11 December 2016 9pm
Christmas 1966 – 18 December 2016 9pm
Christmas 2011 – 25 December 20169pm
New Year 2007 – 1 January 2017 9pm
A look back at the local and national news stories and the music from December and Christmas from the past.
Yuletide In Alton 2006
Wednesday 14 December 2016 6.10pm
It's been one of the big events of Alton for many years and in 2006, HRB was there to cover Alton's Yuletide Festival. There was lots of stalls and sideshows plus street entertainment and live music, even a cycling Santa. This programme won gold in the National Hospital Radio awards Special Event category, so 10 years on relive our award winning coverage of the start of Christmas in Alton.
HRB Christmas Pantos
Throughout Christmas
They've been part of HRB at Christmas for nearly 30 years and they're back again. The five HRB Christmas pantos starring HRB past members can be heard at various times.
Richard Smith's A to Z of Christmas
Sunday 18 December 11am
Monday 19 December – Friday 23 December 10am
Think of every Christmas song you can and you'll probably find just about all of them during Richard's special Christmas shows.
The Sound of Country: Long Road Out of Eden
Sunday 18 December 2016 7pm
A special edition of The Sound of Country dedicated to the Eagles' last and very special album Long Road out of Eden.
The Vintage Christmas Years with Jim Simpson
Monday 19 December 4pm
The best Christmas music from the 1920s through to the 1960s with "Vintage Jim"
Richard Smith's A to Z of Christmas Through the Decades
Monday 19 December – Thursday 22 December 10pm
Friday 23 December 8pm
Christmas Day 9am
Boxing Day 7am
Richard Smith gives the A to Z treatment to the Christmas music of the last 7 decades in 7 special one-hour shows during Christmas week.
Acceptable 80s Christmas
Monday 19 December 11pm
Paul Baker plays the best music that Christmas in the 80s had to offer.
Fabulous Fifties Christmas
Tuesday 20 December 2016 4pm
Les Peckham presents some great Christmas music from the 1950s.
Sounds of the 50s Christmas Special
Wednesday 21 December 2016 4pm
Paul Le Feuvre picks some more 1950s Christmas music
Non Stop 90s Christmas Special
Wednesday 21 December 6pm
Paul Baker plays an hour of festive 90s tunes.
Vinyl Impressions Christmas Countdown
Thursday 22 December 2pm
Martyn Brown counts down the top 60 most popular Christmas tunes , all played on vinyl in a special 4 hour show.
The Wolfman Jack Radio Show
Throughout Christmas
Wolfman Jack is the most famous US radio personality of all time. He was immortalised in the movie 'American Graffiti' and was also the host of the long running NBC music series 'The Midnight Special'. Millions of people listened to him every night on radio for the howling sounds and great music he played.
When the Wolfman went to Rock & Roll Heaven in 1995, the tapes of all his shows had been locked in a vault and hidden away. Some months ago, those tapes were found, digitally remastered and started to appear on the radio all over again.
There was only one radio legend like Wolfman Jack and he's on HRB this Christmas throughout Christmas week.
The Christmas Quiz
Friday 23 December 4pm
Boxing Day 2pm
Carl Richards tests your knowledge of the Festive season in this two-part Christmas quiz show you can play along with.
Matt Monro's Christmas Box
Friday 23 December 9pm
Matt Monro's daughter Michelle presents this special show produced especially for hospital radio, which contains some of Matt's favourite festive songs.
Paul Baker's Mystery Top 40 Christmas Countdown
Friday 23 December 2016 10pm
Paul Baker presents a special 2 hour edition of the Mystery Top 40, counting down the top 40 best selling Christmas songs of all time.
Pick A Word Christmas Special
Christmas Eve 8am
Paul Le Feuvre presents a Christmas-themed edition with lots of festive favourites and probably one or two you might not have heard for a while.
Christmas Carol Service
As Christmas Eve turns to Christmas Day, HRB takes you to the Milborne Chapel in Northumberland to join Dave Nicholson for a carol service recorded especially for hospital radio listeners.
The A to Z of Your Traditional Christmas
Christmas Day 7am
An hour of more traditional Christmas music to celebrate the start of Christmas Day.
Christmas Morning Live
Christmas Day 10am
Sarah Beattie is your host for an hour of Christmas Morning requests including 2 Sainsbury's prize draws.
Neil Ogden's Sound of Sunday Sainsbury's Winners Special
Christmas Day 11am
Every week, someone wins a goody bag donated by Sainsbury's at Liphook having been entered into a prize draw just for having a request at the weekend. The winner is normally given their prize on the air and this show will repeat some of those prize deliveries from the last few months. There will also be the Tadley Band recorded live at the Tadley Christmas Lights switch-on and the cast from the Anvil Christmas Panto.
Vernon Pearce's Christmas Postcard from Spain
Christmas Day 1.30pm
A taste of sunshine as Vernon brings you Christmas in sunny Spain including some Spanish Christmassy music.
Postcard From New Zealand
Christmas Day 2.30pm
Andy McCormick is here on Christmas Eve to give listeners a taste of Christmas down under where the temperature is about 25 degrees and shorts on Christmas Day are normal!
The Queen
Christmas Day 3pm
It wouldn't be Christmas without Her Majesty's message to the Commonwealth on Christmas Day at 3pm.
Alton College Jazz Band Live
Boxing Day 10am
Recorded at Alton's Classic Car Show in 2014, Paul Le Feuvre introduces a special performance from this local band.
The Sound of Sunday Goes to Guernsey
Boxing Day 10.30am
Neil Ogden took The Sound of Sunday to Guernsey in May 2016. This is another chance to hear that show which was recorded in and around the Peninsula Hotel and St Peter Port.
Boxing Day Music on Demand
Boxing Day 12 – 2pm
John McCay keeps you entertained on Boxing Day lunchtime with more requests and Christmas features plus the Boxing Day sport.
Dream Lover, Mack the Knife and Things – The Bobby Darin Story
Boxing Day 8pm
Iain Smith presents the programme which won gold in the 2005 HBA awards, Specialised Music category – a documentary on the life and career of singer Bobby Darin.
We are Not the BBC
Tuesday 27 December 2016 9am
A light-hearted look at the radio drama production process as seen by the members of an amateur dramatics society in a sleepy suburb of Swansea.
It can't be difficult to make your own play for radio can't it? And with a LAMDA-trained professional actor at the helm, surely nothing could go wrong? After their attempt at Mike Leigh-inspired improvisation doesn't exactly produce satisfactory results, things start to look up when a visiting celebrity agrees to step in and play the lead role.
Starring : Adam Hall, Susan Casanove, Andrew Macbean, Nick Lucas, Katharine Waugh, Ceri Gifford and Christopher Timothy.
Queen – We Will Rock You
Tuesday 27 December 12pm
It's hard to believe that its now 25 years since the passing of vocalist Freddie Mercury, but in the past two decades the music of Queen has remained very much alive, and remains as fresh as it did decades ago.
In this two hour special, original members Roger Taylor and Brian May talk about the making of some of their biggest hits including Radio Gaga, We Are The Champions, I Want To Break Free, Somebody To Love, Don't Stop Me Now and of course the blockbuster Bohemian Rhapsody.
Brian May also talks about the formation of the band, his first meeting with Freddie and the how the band's sound evolved over the years.
Packed with lots of great music and some great stories, this is the perfect 2 hour tribute to one of Britain's finest rock bands.
Top 40 Most Requested of 2016
Tuesday 27 December 3pm
Neil Ogden counts down the chart that is compiled from requests collected over the last 12 months. There are almost 4000 requests that will make up this chart and a prize is on offer to anyone who correctly guesses the number one, which will be revealed just before 6.
The Story of Disco
Tuesday 27 December – Friday 30 December 10pm
Keith Graham tells the story of disco music in 4 parts.
The Alton Herald Classic Car Show 2016
Wednesday 28 December 2016 3pm
Another of Alton's big annual events. Neil Ogden along with Paul Le Feuvre talk to some of the many owners who bring their cars along and there's live music too.
The Happy Hour Beatles Bonanza
Wednesday 28 December 6pm
Jim Stevens play the favourite Beatles songs of 15 British and American celebrities and explains why they chose them. The show finishes with a run-down of the Top 10 songs chosen by listeners.
Matt's Kind of Music
Wednesday 28 December 5pm
A hospital radio special in which Matt's daughter Michelle remembers the music of her father.
We Are The BBC
Thursday 29 December 2016 9am
We Are The BBC is the sequel to We Are Not The BBC
Rob Sterling Davies is on the crest of a wave: a celebrated scriptwriter, actor, TV personality, the new doyen of Just a Minute, and apparently, Stephen Fry's new best friend. But all isn't quite as it seems, and when Stephen discovers that Rob's BAFTA-winning script was stolen, he undertakes to expose Rob for the fraud he is.
We Are The BBC is the follow-up to We Are Not The BBC, and features Nicholas Parsons and Stephen Fry as themselves.
Starring: Adam Hall, Susan Casanove, Simon Stanhope, Andrew Macbean, Nick Lucas, Ann Theato, Alison Mead, Claire Wyatt, Cheska Moon, Katharine Waugh and Silas Hawkins with Nicholas Parsons and Stephen Fry.
Turn it On Again – The Genesis Story
Thursday 29 December 3pm & 5pm
Genesis are one of the most successful rock acts of recent times, this remarkable two part documentary explores the characters and the pulsating music that came from this most English of groups. Featuring interviews with members Peter Gabriel, Phil Collins, Steve Hackett, Mike Rutherford and Tony Banks revealing life inside the ranks also features comments from Daryl Stuermer, Ray Wilson and Chester Thompson.
The programme explores the groups early years (1966 to 1975) hearing about their progressive rock triumphs pioneering stage theatrics and atmospheric music on the albums 'Foxtrot and 'Selling England By The Pound'. The programme hears lead singer Peter Gabriel explaining his departure after the release of the concept album 'The Lamb Lies Down on Broadway. The programme culminates with band returning to the studio as a quartet and the release of their Trick of the Tail' a surprisingly up beat album which confounded critics and confirmed Genesis's long term future.
Later, we continue to hear how Genesis recorded their multi platinum selling albums, 'Duke', 'Abacab' and 'Invisible Touch' growing into one of the great stadium rock bands of the 90's. The band's comment about Phil Collins all conquering solo career and its impact inside the ranks. We hear about Collins departure and the recruitment of Stilskin front man Ray. Part two culminates with how Phil Collins, Tony Banks and Mike Rutherford reformed for their European and American tour of 2007.
The 1000th Sound of Sunday from Queen Elizabeth Olympic Park with Neil Ogden
Thursday 29 December 6pm
This show was originally broadcast live from the home of London 2012 in March 2016, visiting all the main venues such as the VeloPark, the Aquatic Centre and the Orbit.
Mary Tamm: The Original Doctor Who Girl
Friday 30 December 9am
Mary Tamm was perhaps mostly known for her role as Romana in Dr. Who, but she had had a long and varied career in TV, film and theatre.
Fellow actress and friend Jenny Runacre speaks here with Mary about her work in this touching and funny interview – one of the last she did before sadly passing away in 2012.
In Conversation: Nicholas Parsons
Wednesday 30 December 9.30am
Nicholas Parsons (OBE) began his theatrical career as a Carroll Levis Discovery doing impressions and working in small repertory theatres in Glasgow, whilst serving an engineering apprenticeship on Clydebank.
He became very successful in cabaret in the Fifties and was a resident comedian at The Windmill Theatre in 1952. He worked a lot in West End revues, was part of BBC Drama Repertory Company, and in 1956 teamed up with Arthur Haynes, forming a successful comedy partnership that ran for ten years on ITV and included a season at the London Palladium in 1963.
Nicholas appeared in many British comedy films in the Fifties and Sixties but returned to the West End stage in 1967 to star in Boeing-Boeing. He later starred in Say Who You Are and Uproar In The House.
More recently, he has appeared in the big West End musicals Charlie Girl, Stephen Sondheim's Into The Woods and The Rocky Horror Show. He has presented three different one-man shows at the Edinburgh Festival and the latest, The Nicholas Parsons Happy Hour, played to great acclaim on the Fringe for two years. His successes on the small screen include regular appearances on The Benny Hill Show, hosting The All New Alphabet Game on LWT, Laughlines and, for a record 14 years, The Sale Of The Century on ITV.
Parsons has been the host of the BBC Radio 4 panel game Just A Minute since its first broadcast on the 22nd December 1967. His autobiography, The Straight Man – My Life In Comedy, was published in 1994.
In this interview, he talks about his time on Dr. Who, The Rocky Horror Show and some very witty and inspiring advice to anyone wishing to get into showbiz!
G Floor Jukebox: The Nutcracker
Friday 30 December 3pm
A Storynory production of the classic story with music by Tchaikovsky from his famous ballet.
Clara and Fritz have a very special godfather who makes inventions out of clockwork (or perhaps they are magical) and his Christmas presents are always amazing and wonderful. This year he gives them something rather small and simple – a nutcracker-doll in the form of a soldier. It's rather ugly, and soon it is broken, but Clara loves it all the same. And then it comes to life and proves himself to be a true hero.
The original book in German, "The Nutcracker and the Mouse King" was by ETA Hoffmann, who wrote it in 1816. This is a Storynory adaptation, with music and magic.
The Sound of Sunday: It Started with Swap Shop
Friday 30 December 4.20pm
Another chance to hear this special show that tells the story of shows that changed TV, made for the 40th anniversary of when Saturday Morning Tv started with Swap Shop in October 1976.
The History of Superman
New Year's Eve 9am
He's one of the world's most popular superheroes and has been around since the 1930s. This special documentary tells the story of Superman back from the beginnings of the comic and the radio series up to the big films of the 70s and 80s.
HRB's Most Requested Ever
New Year's Eve 11am
This chart is compiled from every request received by HRB since 1984 – more than 96,000. Every time this chart has been counted down in the past Sir Cliff Richard has been number one. Could it that someone else has taken over at the top?
Dame Esther Rantzen In Conversation with Bob Lowe
New Year's Day 11am
Esther started Silverline and Bob is an ambassador of that charity. He talks to Esther about Silverline and the other projects she has been involved in and plays some of her favourite music.
Catch a Wave – The Beach Boys Story
Monday 2 January 2017 2pm
Phil Smith's documentary on Brian Wilson's highly successful group from America's west coast, The Beach Boys. Their music is guaranteed to lift the spirits and get toes tapping.