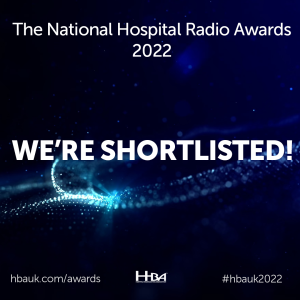 The winners of the National Hospital Radio Awards 2022 will finally be announced in a virtual awards show on Monday 29 August 2022.
The annual event, which is organised by the Hospital Broadcasting Association, celebrates the thousands of volunteers that donate their time to hospital broadcasting each year and the high quality of programming that they produce.
Hospital Radio Basingstoke has been nominated over 50 times in the last 20 years and in 2021 won the bronze award in Station of the Year. This year, the programme promo for Neil Ogden's Sound of Sunday is nominated in Best Station Promotion and Neil Ogden is nominated in Best Male Presenter.
The winners will be announced online at 8pm.