Out and About For Christmas
HRB has been out and about at local Christmas events.
In November, Neil Ogden was at the Tadley Christmas lights switch on in Franklin Avenue when 3 members of the Anvil Christmas panto cast came to press the button. They were given the traditional Tadley gift in return – a broom each! Not just any old broom though, Tadley is famous for its brooms which were not only used in the Harry Potter films but are used by the Royal family too! Listeners heard the big moment on The Sound of Sunday Christmas Show in December.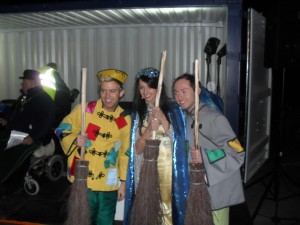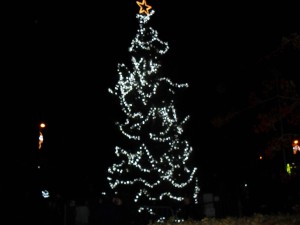 Rosemaery Kershaw and Rebecca Clark were at Odiham's Christmas Extravaganza in November, talking to the stall holders and entertainers and describing all that was going on during the evening. HRB listeners can hearc what happened on Boxing Day at 12pm.
Finally, it was Yuletide in Alton earlier in December with plenty going on all up the high street. Neil Ogden and Paul Le Feuvre were there to sample all that was going on for a special show on Christmas Day at 4.30pm.