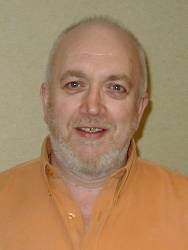 We were saddened to learn recently of the death of someone who has been a part of HRB's programme schedule since the 1990s.
Ray Oxley was the man behind shows that have been heard on HRB off and on for 25 years and has been a part of many other stations too. He produced The Golden Years, The Comedy Hour and In Concert, three of the original syndicated shows for hospital radio. He also presented The Classic Chart Show and helped Peter Grogan create and produce The Best of British Classical Music, currently heard on Sunday mornings on HRB.
Ray's station was Prince Bishop Hospital Radio (formerly Auckland Hospital Radio) and he was part of the station for over 20 years leading it through change and transformation.
He held various positions on the management committee over the years and was an integral part of the team in winning a number of national and local awards.
He was an advocate of hospital radio across the country, leading national training programmes, and taking up leadership positions within the Hospital Broadcasting Association (HBA).
A warm character with a quick wit, he will be greatly missed but with many of his programmes still being used on many stations, his legacy will very much live on.