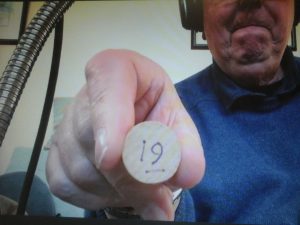 This weekend's Sainsbury's Draw winner has been picked by Drawmaster Paul Le Feuvre.
Number 19 was the winning number, belonging to Martin on C2. He wins the goody bag donated by Sainsbury's at Liphook.
Next week's draw will be part of the Sound of Sunday Big Christmas Show on Sunday at 3.35pm with Hospital Radio Reading linking up to be drawmaster.