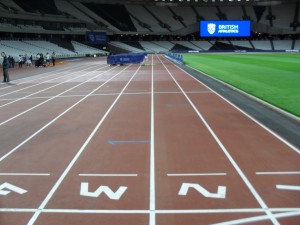 27 July 2012 was the night "The Isles of Wonder" opened London 2012. 27 July 2015, exactly 3 years on and the same track where Jessica Ennis, Mo Farrah and Usain Bolt did their stuff, came to the end of its life with the Diamond 5 x 5K Relay being the final event before the track is relaid for future events.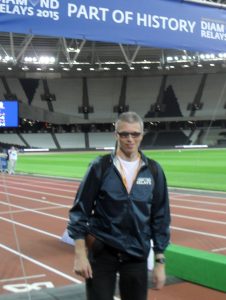 HRB's Neil Ogden was there for the event as a volunteer and managed to grab a chat with Geoff Wightman, Head of Roadrunning at British Athletics about the event and the end of an era.
Hear what he had to say on The Sound of Sunday this Sunday afternoon (2nd August) from 1.30.