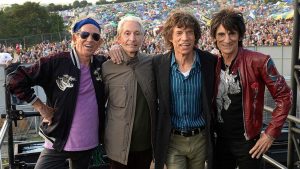 HRB has revealed that it has now played 117,000 requests since January 1984.
The station has kept running totals of requests since it came on air and went past the 177,000 milestone in November 2022 when Margot Konitzer played Under My Thumb by The Rolling Stones.
The latest milestone was revealed on air by Neil Ogden during a show that played other milestone requests from the last 38 years, some of them with the clips of when they were originally played on air and some with the presenters who originally played them coming back to introduce them again.