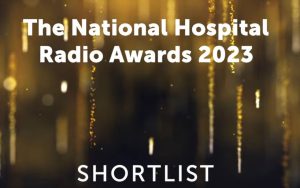 HRB has been nominated 4 times in the National Hospital Radio Awards 2023.
In the Best Station Promotion category, the programme trailer for Neil Ogden's Sound of Sunday was nominated, the second year in a row that a promo for the show has been shortlisted.
In the Best Speech category, the Residents' Requests Jubilee Special was nominated. The show was recorded for Jubilee weekend in 2022 and features the residents of Cherry Blossom Manor in Bramley recalling their memories of the Late Queen and the Royal family.
In the Best Male Presenter category, presenter Neil Ogden was nominated for the second year in a row after winning bronze in this category in 2022.
And finally the station has been nominated in Station of the Year once again after previously winning bronze in this category in 2010, 2019 and 2021. It's the 13th time that HRB has been nominated in this category.
The winners will be announced at a gala night in Bolton at the end of March and the full list of nominations can be found at www.hbauk.com.