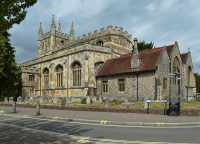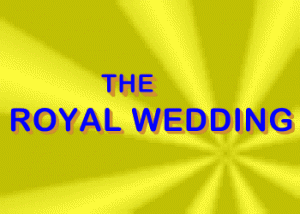 HRB will be joining in the nation's celebrations on 19 May with coverage of both The Royal Wedding and the FA Cup final.
Neil Ogden will be on the air from 11am for the build up. There'll be reports from the streets of Windsor where the crowds wil be gathering ahead of the wedding service itself which starts at 12.
Alastair Bruce will be live from St George's Chapel to commentate on that service and then there wil be an pen top carriage procession around Windsor which will be reflected on the air after 1.
April Haywood takes over at 2 with Music on Demand requests and she will be starting the buildup to the FA Cup final. Reporter Callum Leslie will be live from Wembley stadium to report on the match in FA Cup Music and Sport from 5.
The day will start with The A to Z of Royalty at 9am and all our news bulletins throughout the day will come from Windsor.
2 big events on 1 big day – enjoy the Royal Wedding and the Cup Final with HRB on Saturday 19 May.