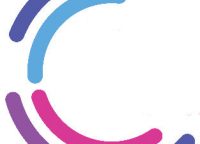 We are pleased to present HRB's Christmas programme schedules for 2015.
Christmas Crackers, Requests, Christmas pantos, competitions, special guests plus Stephen Fry, Nicholas Parsons, Led Zeppelin, Genesis, Queen, and The 4th New Year's Eve Big Broadcast live for 24 hours – they are all part of HRB's line-up for Christmas and New 2015.
The special programmes start on December 13th with Neil Ogden's Sound of Sunday Christmas Show featuring the Great Christmas Cracker Dash, special guests and lots of festive fun as well requests from patients and staff.
There will also be an announcement about the show's 1000th edition next March.
There will be live request shows every day throughout the holiday period, including Christmas Day and Boxing Day, making sure that HRB continues to play the music our listeners want to hear. Dave Warren and Sarah Beattie will be playing requests on Christmas morning and meeting up with Father Christmas as he visits the children's ward. John McKay and Elliot Moyle will be playing the Boxing Day requests and keeping an eye on the Boxing Day sport. .
As well as request shows, there are plenty of other programmes of interest. The surviving members of Led Zeppelin talk about the new music they have been making and there are interviews with Phil Collins and the rest of Genesis who reflect on their musical success in The Genesis Story.
Bobby Darin, The Beach Boys and Queen all feature in other documentaries, and Matt Monro's daughter Michelle plays some of her father's favourite music in two hospital radio specials.
Stephen Fry and Nicholas Parsons star in radio plays and there is an hour-long interview with Nicholas Parsons who talks about his career.
There is also an interview with Mary Tamm, who played the original Romana in Doctor Who alongside Tom Baker. This was recorded shortly before she sadly passed away in 2012.
Finally, Richard Smith is back with another live extravaganza on New Year's Eve. The 4th New Year's Eve Big Broadcast will be live for 24 hours on hospital radio stations around the UK, playing requests, and featuring lots of special guests including singer Kiki DeVille and other features. The shortlists will alsobe announced for the National Hospital Radio Awards 2016. .
Big Ben will signal the start of the new year and on New Year's Day the shortlists will be announced for the 2016 National Hospital Radio Awards.