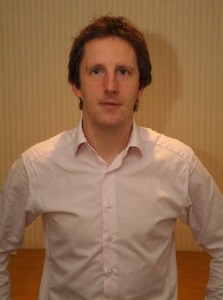 HRB member Andy K, has taken part in the Reading Half Marathon on Sunday 7th March 2004.
He is hoping that he has raised lots of money for Macmillan Cancer Research and Hospital Radio Basingstoke.
"Getting up early on a Sunday morning to run 13 miles isn't everyone's idea of a great time and, to be honest, I do sometimes question my own sanity for deciding to do it!" he says, "But I know that it will be worth the effort – especially if I'm able to raise a decent sum of money for two very deserving charities".
Andy, who completed his only previous half marathon in 1 hour 50 minutes, succeeded in improving on that time by clocking up 1 hour and 46 minutes.