Another Successful Big Broadcast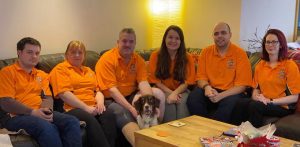 Richard Smith and his team have completed another successful New Year's Eve Big Broadcast.
The show, which ran for 24 hours, was heard on around 45 hospital radio stations around the UK and Ireland and kept thousands of patients entertained through the end of the year.
The show included live music, special guests and of course requests. For two hours on New Year's Eve afternoon, hospital radio stations including HRB were live from their wards talking to patients and playing requests, and there were plenty of other opportunities for requests to be played too.
We look forward to New Year's Eve 2020!