3 Nominations for HRB at the National Hospital Radio Awards 2020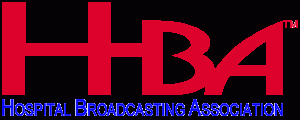 The nominations have been announced for the National Hospital Radio Awards 2020 and HRB has been shortlisted in 3 categories.
In the Best Speech Package, The Sound of Sunday Special featuring an interview with a patient called John who was drummer for the likes of Matt Monro, Tom Jones and Shorley Bassey has been nominated, while in Best Station Promotion, the programme trailer for David Blower and Steve Fox is on the shortlist.
Finally, HRB is once again nominated for Station of the Year, the category it was Bronze in last time around.
The winners will be announced at a gala night in Bolton at the end of March. The full shortlists are available at the HBA website www.hbauk.com