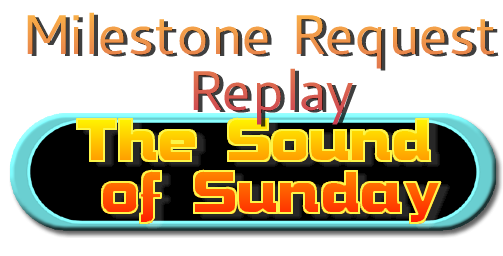 Over 111,000 requests in 36 years on HRB will be celebrated in a special show on Bank Holiday Monday.
Over the years, the milestone requests have been celebrated – the 1000th, 10,000th, 50,000th requests etc. These have been a feature on The Sound of Sunday for the last few years so we thought it would be a good idea to put lots of them into one show and invite back those who introduced them originally to take part in the show and do it again. There'll also be clips of them being announced originally too.
The number of requests played this year has gone down due to the fact that HRB is not able to visit the wards, but we did get to request 111,000 in April and number 112,000 could be coming as soon as October or November.
So enjoy the milestone requests and some HRB voices from the past, Bank Holiday Monday at 1pm.