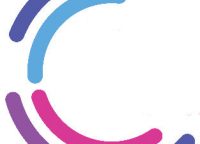 Friday 27th August 2004 saw a visit to HRB by the Basingstoke Observer.
Lindsey Mitchell, one of the the staff journalists at the local newspaper reported for duty as a hospital radio presenter for the day. The visit was to provide an insight into the work of a presenter and the technical staff of the station. The Observer is assisting the station in our Autumn recruitment drive and Lindsey was keen to find out what a radio show involved.
Unlike our regular presenters, who spend three months training before taking on their own show, she was put through an intense training course in just a single afternoon. After the training session, next on the agenda was a ward round to collect requests and to publicise the work of the radio station. The ward rounds are an important part of a presenter's work as they are one of the main links between the station and its audience. Lindsey, with other HRB staff toured the Maternity ward and spoke to staff and patients with an Observer photographer. Several photographs and half an hour later, it was time to head back to the studio to prepare the show, selecting music for the requests and scripting the show.
The countdown to 5 o'clock came and the show began with the news from IRN. Just three minutes later and Lindsey went on air for the first time ever to welcome listeners to her one hour show. Modern studios rely heavily on computers to assist with music and jingle play back.
HRB is no exception and our novice presenter had the job of running the playout computer as well as using CDs and even 7" vinyl records. Even with the assistance of a technical operator to guide her through the more complex parts of the studio, Lindsey worked hard to master the technical aspects of the show and performed wonderfully. At the end of the show she commented "I've never concentrated so hard in my life" And we have to agree. It was a terrific performance by Lindsey, who managed to give the impression that she cruised through the show with ease.
Lindsey's article was published in the Basingstoke Observer on 7 October 2004 (see below) and we will welcome her back to the studios whenever she wants to visit again. We are always looking for new volunteers to join the station, either as presenters or in one of the many other roles within the organisation.
While we can't promise to get you on air in quite the same way that today's guest managed, we are keen to train new volunteers to give them the skills required to present shows or undertake a research or admin job. Please get in touch if you want to know more.