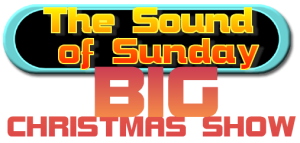 Once again The Sound of Sunday BIG Christmas Show will kick off Christmas on HRB.
The show has provided the start of the Christmas schedules since the mid-1990s with its mix of fast moving festive fun, special guests, competitions and crackers.
The cast of the Corn Exchange panto in Newbury will b e talking about Jack and the Beanstalk and Rachel Grundy from Cinderella at The Anvil will talk about Basingstoke's panto.
Julie Jones will talk about the hospital staff panto and we'll be joined by Vernon Pearce from Postcard from Spain and Richard Smith will talk about Christmas on The A to Z of Pop and some of the best bits of The Big Broadcast from the last 10 years.
And in the first of several Christmas Cracker Dashes this year, Cherry Blossom Manor in Bramley will be pulling the crackers and telling the jokes and requesting some great Christmas music.
Neil Ogden's Sound of Sunday BIG Christmas Show Sunday 11 December 2022 1pm