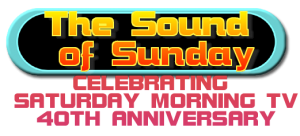 It changed TV as we know it – almost 40 years ago, a brand new show began on BBC1 on a Saturday morning. Noel Edmonds was joined by Keith Chegwin, John Craven and later Maggie Philbin for a ground-breaking show called Multi Coloured Swap Shop.
Swap Shop lasted 6 years and was followed by Saturday Superstore, Going LIve, Live and Kicking, The Saturday Show, Dick and Dom in Da Bungalow, TMi and Basil and Barney's Swap Shop. It's maybe hard to appreciate how much these shows changed TV but the influence of over 35 years of what followed what happened on 2 October 1976 is still with us today.
We'll be celebrating with a special show later this year. Along with guests including Noel Edmonds, Keith Chegwin and Maggie Philbin and others who have graced our screens on a Saturday morning over the years, there'll be clips from the shows, and we'll tell the story of and celebrate all that made Saturday morning TV so great.
We want to know your Saturday morning TV memories too. what do you remember? Maybe Billy Connolly reading the top 10 board on Swap Shop, Mrs Thatcher on Saturday Superstore avoiding that nuclear bunker of a question or the Downs Syndrome dancers who moved everyone watching Going Live, or maybe you swung your pants with Trevor and Simon on Going Live and LIve and Kicking.
Tell us what you remember and we might feature some of your comments on our special show on 2 October.
Go to www.soundofsunday.co.uk and fill in the form. You have until Friday 2 September.