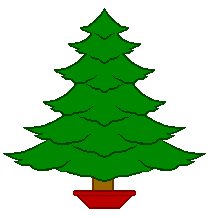 We are pleased to present HRB's Christmas programme schedules for 2019.

Christmas Crackers, Requests, Christmas pantos, competitions, special guests and the return of The BIG Broadcast are all part of HRB's line-up for Christmas and New Year 2019.

The schedule starts on December 15th with 5 hours of fast moving festive fun in Neil Ogden's Sound of Sunday Big Christmas Show. Guests will include the cast of the Corn Exchange panto in Newbury and Mark Rhodes from The Anvil's panto in Basingstoke. We'll be around the wards pulling crackers with the staff and patients and one member of staff will win a family ticket to go and see this year's Christmas panto at the Anvil.
There will be live request shows throughout the holiday period, including Christmas Day and Boxing Day, making sure that HRB continues to play the music our listeners want to hear.

As well as request shows, there are plenty of other programmes of interest. The surviving members of Led Zeppelin talk about the new music they have been making, and on Christmas evening, there's another chance to hear our Queen special.

Richard Smith plays plenty of Christmas music from each decade from the 50s to the 00s in special editions of The A to Z of Pop and there's special festive editions of many of our regular shows such as Vinyl Impressions, After Hours, The Sound of Country and The Retro Radio Show.

Andy McCormick presents his annual Christmas Day Postcard from New Zealand and Vernon Pearce presents his festive Postcard From Spain.

There's another chance to hear our outside broadcasts from the Basingstoke Transport Festival, B Love and Alton Lions Party in the Park.

Michaele Monro presents an all new Matt Monro special called "Broadway Melodies, playing some of her father's favourite songs from the musicals. She will also be playing some of his favourite Christmas music too.
Neil Ogden will count down the most requested artists of 2019 and of the decade in two special shows and finally to end the year – and the decade – Richard Smith and the team return on 31 December for 24 hours of entertainment on over 40 hospital radio stations in the annual BIG Broadcast.