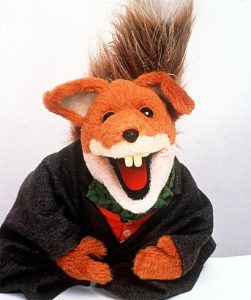 Basil Brush will help to launch Christmas on HRB as one of the guests of Neil Ogden's Sound of Sunday BIG Christmas Show on 15 December from 12pm.
Basil will join other special guests throughout the afternoon including Mark Rhodes from Aladdin at The Anvil and the cast of Sleeping Beauty in Newbury.
We'll hear more about the hospital panto Sick Whittington, and another chance to hear children's TV legend Johnny Ball from when he was on the show earlier in the year.
At the centre of the show is the Great Christmas Cracker Dash pulling crackers with patients and staff around the wards, and one member of staff will be off to see Aladdin at the Anvil if they win the competition.

Sunday 15 December 2019 at 12pm