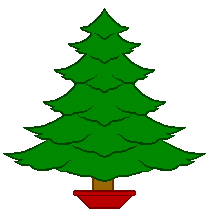 Vinyl Impressions Christmas Specials
Throughout Christmas
Martyn Brown presents a selection of Christmas music all on vinyl.
The Great Christmas Cracker Dash
This year we have teamed up with the 4 local care homes regularly chose requests in our Residents' Requests show to pull crackers with us on the air in an event that has been part of HRB's Christmas since the 1990s.
Cherry Blossom Manor Sunday 11 December 3.30pm & Christmas Day 2pm
Abbey Court Popley Sunday 18 December 1 – 3pm & Christmas Eve 4 – 5.35pm
Oak Lodge Monday 19 December 4pm
Rowan Lodge Thursday 22 December 4pm
Looking Back with Terry Firth
A look back at the local and national news stories and the music from December and Christmas from the past.
Christmas 1962 Sunday 11 December 9pm
Christmas 1942 Sunday 18 December 9pm
Christmas 1967 Christmas Day 7pm
New Year 1978 New Year's Day January 9pm
Richard Smith's A to Z of Pop for Christmas
Throughout Christmas
Christmas songs galore with a show for each decade from the 60s plus a Motown Christmas special.
Folk At Christmas
Thursday 20 December 2pm
Terry Firth plays a hour of festive folk music both old and new.
Call Me Christmas Number One
Wednesday 21 December 10pm
Richard plays some of the songs that have made the coveted Christmas number one through the years.
The Secret of Santa's Sleigh
Christmas Eve 5.35pm
Just how does Santa's Sleigh get its power to travel the whole world in one night!
Mouse is puzzled when she sees Jingles; a Christmas elf dressed walking around the park one September evening. Overcome with curiosity, the nosy rodent follows him into a circus tent. He seems engrossed with a beautiful pot. When Mouse tries to discover what he is up to, she causes the Elf to drop the pot. When she sees how upset he is and how important the pot is to him, she embarks on the challenge to get it back.
Matt Monro's Christmas Box
Christmas Eve 6pm
Matt Monro's daughter Michele presents this special show produced especially for hospital radio, which contains some of Matt's favourite festive songs.
The A to Z of Your Traditional Christmas
Christmas Eve 11pm
An hour of more traditional Christmas music to celebrate the start of Christmas Day.