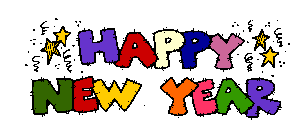 Queen – We Will Rock You
27 December 8pm
The music of Queen has remained as fresh as it did decades ago.
In this two hour special, original members Roger Taylor and Brian May talk about the making of some of their biggest hits including Radio Gaga, We Are The Champions, I Want To Break Free, Somebody To Love, Don't Stop Me Now and of course the blockbuster Bohemian Rhapsody.
Brian May also talks about the formation of the band, his first meeting with Freddie and the how the band's sound evolved over the years.
Packed with lots of great music and some great stories, this is the perfect 2 hour tribute to one of Britain's finest rock bands and a great way to spend your Christmas evening.
The Sound of Sunday The Sound of TV Special
Sunday 27 December 3pm
As proved by the recent BBC FOUR series, the TV theme is something to be celebrated, even though we usually only hear less than a minute of it. From sporting events to great drama, this special plays some of those themes, in full, which will no doubt provoke memories of our TV past.
Andy McCormick's Big Slice of Kiwi
Sunday 27 December 5pm
Wednesday 30 December 6pm
Andy McCormick presents a compilation of some of the music from New Zealand previously played in the Slice of Kiwi feature during his monthly Postcard from New Zealand show.
Top 40 Most Requested of 2020
Monday 28 December 1pm
Neil Ogden counts down the chart that is compiled from requests collected over the last 12 months. Due to almost a year of not being able to visit the wards, the number of requests this year is about half of what it would normally be, but we will still count down your favourites and reveal if there is a new number one.
The Sound of Sunday Earworm of the Week Special
New Year's Eve 10am
It's the show that will be remembered for at least the rest of the year – which will only be a few hours as you can hear it on New Year's Eve. An "earworm" is defined as music that when you hear it, it will stay in your head for hours and hours. For two years, The Sound of Sunday ended each show with a song taken from the list of top 100 earworms. This one-hour compilation plays some of those songs.
The Go To Songs / Celebrity Go To Songs
New Year's Eve 11am / New Year's Day 6pm
Either side of The Big Broadcast, members of hospital radio stations and some celebrities choose the one song they would play if there was nothing else available.
The BIG Broadcast 2020
New Year's Eve 12pm
The biggest hospital radio party of the year brings you entertainment and music with Richard Smith and his team live on over 40 hospital radio stations in the UK and Ireland. There'll be live music in the Live Lounge, the infamous Big Broadcast Panto, and requests from hospitals around the country. Lots of celebrities will join in the fun, all socially distanced of course, to say a not so fond farewell to 2020 and look forward to better times ahead in 2021
Led Zeppelin Special
Sunday 27 December 1pm
Alan Rowett presents another chance to hear this special programme in which the surviving members of Led Zeppelin talk about the new music they have been making.
The Story of Disco
28 – 30 December / New Year's Day 10pm
Keith Graham tells the story of disco music in 4 parts.
Broadway Melody with Michele Monro
Saturday 2 January 5pm
Michele is back playing some of her father's favourite songs from the musicals of Broadway.