Classic Car Show 2005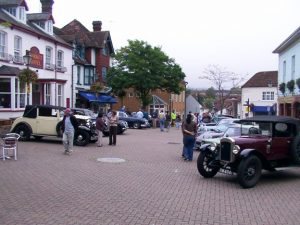 HRB was at the Classic Car Show in Alton again in 2005. This year the event did better with the weather, and as well as a whole range of classic vehicles, there was the Riverside Jazz Band and Nick Rowe who is about to roe across the Atlantic.
HRB's Neil Ogden caught up with lots of the owners as well as Nick himself and the highlights were broadcast in a special hour logn show a week or so later.