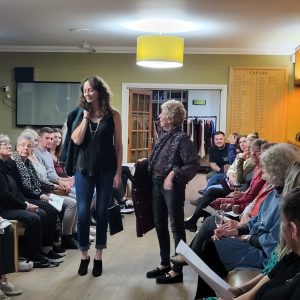 HRB staged another successful fashion show and shopping night and raised over £800 in the process.
The event was run with Solo Mia and profiled their range of handpicked Italian designer clothes and leather handbags and follows several successful events held int he last two years.
Staff from the hospital took part in the show to model the clothes. Ticket sales along with raffle tickets made a profit for the station of £812.
Thanks to everyone who took part and made it a successful evening.