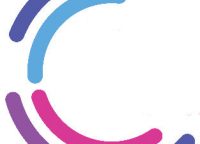 The Sound of Country: Long Road Out of Eden
Sunday 17 December 2017 7pm
A special edition of The Sound of Country dedicated to the Eagles' last and very special album Long Road out of Eden.
The Vintage Christmas Years with Jim Simpson
Christmas Day 2am
The best Christmas music from the 1920s through to the 1960s with "Vintage Jim"
Richard Smith's A to Z of Christmas Through the Decades
Monday 18 December – Thursday 21 December 10pm
Friday 22 December 9pm
Christmas Day 9am
Christmas Eve 11am
Richard Smith gives the A to Z treatment to the Christmas music of the last 7 decades in 7 special one-hour shows during Christmas week.
Acceptable 80s Christmas
Saturday 23 December 6pm
Paul Baker plays the best music that Christmas in the 80s had to offer.
Fabulous Fifties Christmas
Tuesday 19 December 4pm
Les Peckham presents some great Christmas music from the 1950s.
Sounds of the 50s Christmas Special
Thursday 21 December 4pm
Paul Le Feuvre picks some more 1950s Christmas music