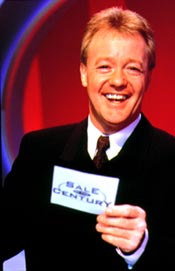 This week we had the sad news of the death of Keith Chegwin.
Keith was best known for being part of the team that revolutionised Saturday morning TV as part of Multi Coloured Swap Shop in 1976. He then went on to be part of Saturday Superstore. He worked on many other projects on TV, radio and in the theatre where he was a panto regular in both Basingstoke and Reading. His son Ted was born in Basingstoke hospital and he lived locally near Newbury.
He was a guest on HRB on four occasions, all of which were on Neil Ogden's Sound of Sunday and this Sunday, two of those interviews will be repeated – the first in December 1998 and the last in December 2014.
Hear them both as our tribute to Keith this Sunday (17th December) at 4.30pm.