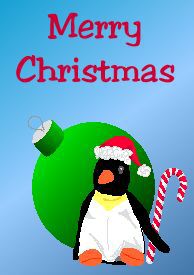 Vinyl Impressions Christmas Countdown
Christmas Eve 8pm
Martyn Brown counts down the top 60 most popular Christmas tunes , all played on vinyl in a special 4 hour show.
The Wolfman Jack Christmas Show
Christmas Day 3am
Wolfman Jack is the most famous US radio personality of all time. He was immortalised in the movie 'American Graffiti' and was also the host of the long running NBC music series 'The Midnight Special'. Millions of people listened to him every night on radio for the howling sounds and great music he played.
When the Wolfman went to Rock & Roll Heaven in 1995, the tapes of all his shows had been locked in a vault and hidden away. Some months ago, those tapes were found, digitally remastered and started to appear on the radio all over again.
There was only one radio legend like Wolfman Jack and he's on HRB this Christmas throughout Christmas week.
The Christmas Quiz
Friday 22 December 5pm & 8pm
Carl Richards tests your knowledge of the Festive season in this two-part Christmas quiz show you can play along with.
Matt Monro's Christmas Box
Friday 22 December 4pm
Matt Monro's daughter Michelle presents this special show produced especially for hospital radio, which contains some of Matt's favourite festive songs.
Paul Baker's Mystery Top 40 Christmas Countdown
Saturday 23 December 8am
Paul Baker presents a special 2 hour edition of the Mystery Top 40, counting down the top 40 best selling Christmas songs of all time.
Pick A Word Christmas Special
Christmas Eve 9am
Paul Le Feuvre presents a Christmas-themed edition with lots of festive favourites and probably one or two you might not have heard for a while.
The A to Z of Your Traditional Christmas
Christmas Day 1am
An hour of more traditional Christmas music to celebrate the start of Christmas Day.
Christmas Morning Live
Christmas Day 8am
Dave Sanger and Dave Leonard are your hosts for 4 hours of Christmas morning requests.
Neil Ogden's Sound of Sunday Sainsbury's Winners Special
New Year's Eve 9am
Every week, someone wins a goody bag donated by Sainsbury's at Liphook having been entered into a prize draw just for having a request at the weekend. The winner is normally given their prize on the air and this show will repeat some of those prize deliveries from the last few months.
Vernon Pearce's Christmas Postcard from Spain
Christmas Day 5pm
A taste of sunshine as Vernon brings you Christmas in sunny Spain including some Spanish Christmassy music.
Postcard From New Zealand
Christmas Day 21pm
Andy McCormick is here on Christmas Eve to give listeners a taste of Christmas down under where the temperature is about 25 degrees and shorts on Christmas Day are normal!
The Queen
Christmas Day 3pm
It wouldn't be Christmas without Her Majesty's message to the Commonwealth on Christmas Day at 3pm.
The Sound of Sunday Goes to Guernsey
Wednesday 27 December 5.30pm
Neil Ogden took The Sound of Sunday to Guernsey in May 2016. This is another chance to hear that show which was recorded in and around the Peninsula Hotel and St Peter Port.
Dream Lover, Mack the Knife and Things – The Bobby Darin Story
Boxing Day 11am
Iain Smith presents the programme which won gold in the 2005 HBA awards, Specialised Music category – a documentary on the life and career of singer Bobby Darin.
Top 40 Most Requested of 2017
Friday 29 December 3pm
Neil Ogden counts down the chart that is compiled from requests collected over the last 12 months. There are almost 4000 requests that will make up this chart and a prize is on offer to anyone who correctly guesses the number one, which will be revealed just before 6.
The Story of Disco
Tuesday 26 December – Friday 29 December 10pm
Keith Graham tells the story of disco music in 4 parts.
The Happy Hour Beatles Bonanza
Saturday 30 December 11am
Jim Stevens play the favourite Beatles songs of 15 British and American celebrities and explains why they chose them. The show finishes with a run-down of the Top 10 songs chosen by listeners.
Matt's Kind of Music
Wednesday 27 December 9pm
A hospital radio special in which Matt's daughter Michelle remembers the music of her father.
Mary Tamm: The Original Doctor Who Girl
Wednesday 27 December 11am
Mary Tamm was perhaps mostly known for her role as Romana in Dr. Who, but she had had a long and varied career in TV, film and theatre.
Fellow actress and friend Jenny Runacre speaks here with Mary about her work in this touching and funny interview – one of the last she did before sadly passing away in 2012.
Strangeness in Space
Wednesday 27 December – Friday 29 December
The 6 part sci-fi comedy written by Saturday morning TV legends Trev Neal and Simon Hickson returns to HRB for Christmas week. Guest stars include Rufus Hound, Sally Phillips, Katy Brand, Sarah Greene and Sylvestor McCoy as Trev and Simon along with Sophie Aldred embark upon their journey through space guided by a computer called L E M O N.
Dougal's Diary by Sarah Stephenson
Wednesday 27 December 4.30pm
A compilation of 5 extracts from the book by Sarah Stephenson.
The book is a light-hearted story of a hypochondriac puppy, written from Dougal's point of view about his life in London.
He arrives in Greenwich with great expectations, longs to travel the world on Virgin Atlantic, dine at royal banquets and either become a superstar and party the night away or work as a doorman at the Savoy.
Behaviour classes are not on his wish list, neither are cliff-hanging experiences on the Thames, booze cruises to Calais or obsessions for eating socks.
Can Dougal survive life with his chaotic owner and her eccentric friends? Can he deal with his jealousy when a foster puppy comes to stay?
And as for his dreams, will they ever come true?