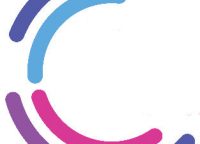 Well, not quite the war, but Mark Watson was a member of HRB in the late 90s and has since gone on to work at just about every local station in the area. He returned to HRB to pick up a momento of one of his HRB memories.
JULY 2012
History has been made in Basingstoke as the Olympic Torch passed through the town on its way to London 2012. The convoy arrived just before half past twelve and was carried by Torchbearers from Festival Way (outside Festival Square), up New Road to the Top of Town, through London Street, Market Place and Winchester Street and down Winchester Road as far as Brighton Hill retail park. Thousands of people lined the route some of which was the same as when the Olympic Torch last passed through the town on the way to the London 1948 games.
JULY 2012
HRB was in its usual position, at the pedestrian entrance of the Alton Showground at Froyle, for the 2012 Alton Show.
The A to Z of Pop was on the air live for 27 hours last weekend and played around 40 requests for patients and staff at Basingstoke and North Hampshire Hospital.
The rain almost stayed away as over 50 special guests gathered to celebrate 40 years of hospital radio in Basingstoke on Saturday 28 April.
The 2012 National Hospital Radio Awards have taken place at the Park Inn in Northampton and HRB has come away with Gold in the Best Newcomer category.
The sun shone on Alton for the annual Classic Car Show in the town centre on 24 September 2011.