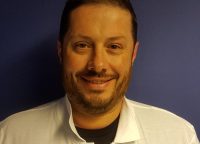 Hospital Radio Basingstoke has signed up to be part of Richard Smith's fifth BIG Broadcast. The show will run for 20 hours from 4pm on New Year's Eve and will be heard all over the country thanks to the many hospital radio stations who take the show.
The programme will feature a team of contributors, special guests, features and of course requests from the listeners of the stations that broadcast the show. Last year, it was HRB who provided the show with possibly its furthest away listener – all the way from Chile!
Details of the show are still being finalised but its website has confirmed that Kiki DeVille will return. You may know the name from being part of Will i am's team on The Voice in 2014, but she has also been a regular part of The Big Broadcast over the years and will be continuing her mission to teach Richard Smith how to sing!
Watch this space for more details fot he show nearer the time, and tune in to the BIG Broadcast on New year's Eve from 4pm.